The Kremlin has responded to the court of justice to resume the work of the Majlis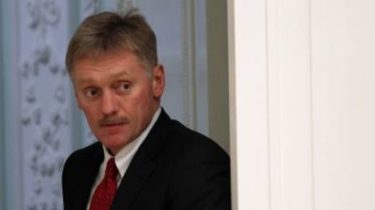 The Kremlin has responded to the demand of the International court of justice in the Hague to resume the work of the Majlis.
This is reported RIA Novosti with reference to the press Secretary of the Russian President, Dmitry Peskov.
"Actually no restrictions to the functioning of public organizations of citizens of Russia — the Crimean Tatars no, there are different forms of extremism, extremist organizations and, in fact, as elsewhere in Russia, extremism will be prosecuted according to the law, everything that is not forbidden, it is allowed — and public activity, political, and other — there is no problem", – said Peskov.
See also:
The decision of the court of justice will lead the Russian officials and Putin in the dock – the Chairman of the Majlis
It is noted that, according to the court, Russia should refrain from imposing restrictions on the ability of the community of Crimean Tatars to maintain their own institutions of power, including the Majlis, which Russia recognized as extremist and banned it.
See also:
The Majlis has filed a lawsuit against Russia with the European court of human rights
We will remind, on April 19 the international court of justice in the Hague rejected the request of Ukraine on preliminary measures against Russia regarding violations of the International Convention for the suppression of the financing of terrorism. However, the court agreed to introduce preventive measures against the Russian Federation for the protection of national minorities in the Crimea at the suit of Ukraine.
The court began the trial on March 6, and after four days of hearings, proceeded to consider interim measures against Russia. They can include the demand to stop funding militants to regain control over the border to the Ukrainian government to respect the rights of Crimean Tatars and Ukrainians in Crimea. Russia denies the chargesand experts predict a further consideration of the merits can take years. The Kremlin said they recognize the decision of the International court of justice in the Hague in the case against Ukraine.
A lawsuit in the Hague Ukraine filed January 16, 2017.
Ukraine in the framework of the lawsuit against Russia asked the international court of justice to impose interim measures aimed at preventing the continuation of human rights violations by the Russian Federation in the period of adjudication of the merits with the aim of protecting the civilian population in the temporarily occupied Crimea and Donbas.
Comments
comments