The scandalous referee Bobrovnik decide whether to replace themselves in Martynenko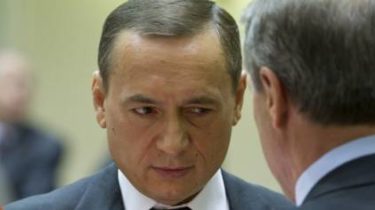 At the hearing in the case of former people's Deputy from "popular front" Mykola Martynenko announced a break.
As the correspondent of TSN, protection Martynenko filed a request to replace the presiding judge Alexander Bobrivnyk, which has proven itself ambiguously in the case of Roman Nasirov. Now he decides who will continue with the hearing.
In addition, the lawyers Mykola Martynenko are convinced that their client is ready to defend. His health and spirits in good condition unlike Nasirova, who was convinced everyone in his poor health. Former MP believes he is right.
See also:
NABOO opened the scheme of plunder of means in the case Martynenko
It should be noted that the protection of a former war veteran will petition to change the measure of restraint, which insists the representatives of NABOO. Recall, we are talking about the amount of UAH 300 million. According to lawyer Peter Boyko, "according to the law, the security Deposit shall be such that the client could pay", and in Ukraine, such people are supposedly a little.
Comments
comments