The results of the presidential elections in France has suspended a Euro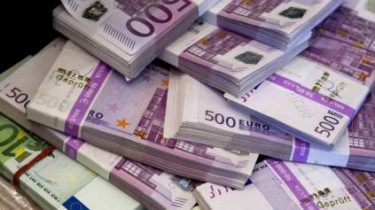 In the world financial markets note the stability of the Euro after rising to 5-month highs on the background of the results of the first round of the presidential elections in France.
The Euro has stopped growing after reaching a five-month peaks against the dollar after the candidate of the centrist and ex-economy Minister Emmanuel macron has won the first round of presidential elections in France, reducing the risk of the coming to power of the far-right candidate marine Le Pen in the second round. However, who exactly from them will be the head of state, shows the second round of elections, which will take place on 7 may. About it writes Reuters. The victory of the Macron makes it a favorite in the next round of elections, dealing a crushing blow to the center-right and center-left political force that dominated French politics for the last 60 years.
On Monday morning, April 24, the Euro has grown by 1.18% to level 1.0940 was the dollar, then fell to 1,0851 dollar.
Against the yen, the Euro fell by 2.19% to of 119.53, previously reaching a peak one month – 120,935.
The rise of the Euro has put pressure on the dollar index, a measure its position relative to six counterparts, fell by 0.83% to 99,144 points.
At the same time, the dollar rose 0.95% to 110,12 the yen, rising above 110 yen for the first time in nearly two weeks.
Growth yields on 10-year U.S. Treasury bonds up to 2,308% also supported the dollar.
Thursday, April 27, there will be a meeting of the European Central Bank, which, as expected, the controller will not change the policy.
Now that the first stage of the French elections over, the attention of traders will be focused on the situation on the Korean Peninsula.
Meanwhile, the dollar and Euro cheaper in the course of the national Bank of Ukraine on April 24.
Comments
comments