Kiev subway under the threat of stopping: the court is not allowed to remove the arrest from the accounts of metro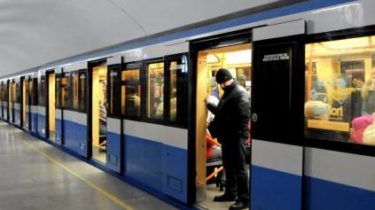 The Supreme economic court of Ukraine considered the case of LLC "Ukrroslizing" having made the decision not in favor of the communal enterprise "Kiev metro."
About it reports a press-service "Kiev underground".
"The court partially satisfied the cassation appeal of KP "Kiev underground" denying LLC "Ukrroslizing" in satisfaction of claim requirements about collecting of fines in the amount of 42 million UAH. In other part the decision of the previous instances, the court was left unchanged", — stated in the message.
See also:
In the Kiev metro plans to raise fares to the level of Europe
This means that the "Kiev metro" will not have to pay interest LLC "Ukrroslizing" in the amount of 42 million UAH, but since the decisions of the previous instances remain in force, the metro will have to pay this company for 2 billion.
Note that the March 16 invoice subway was arrested according to the decision of the Kiev economic court of appeal. The latter was ordered to pay LLC "Ukrroslizing" almost 2 billion UAH according to the contract of 2009 to supply 100 cars.
See also:
Klitschko has named the date of commencement of construction of metro to the tenants
In a press-service of the Metropolitan noted that because of the arrest of the funds, the company is not able to purchase spare parts and equipment for maintenance capital and current repairs.
"Also, it threatening situation with payment of wages to employees, which can lead to social tension in the team. The city government is doing everything possible to prevent traffic jams in the city. Capital metro in spite of the difficulties currently works in a regular mode", — noted in press service.
Recall that in late March the mayor of Kiev Vitali Klitschko said that the metro in Kiev can stop from-for debts of the Moscow subway. "Threatening situation has developed around the debt, "the Kiev underground", the account of which, as you know, arrested by the court. Is direct threat of paralysis of work and stops of the Moscow metro. That is, we are forced to pay for old debts that someone took", — said Klitschko.
Comments
comments