NACP has questions to almost all Ministers for their returns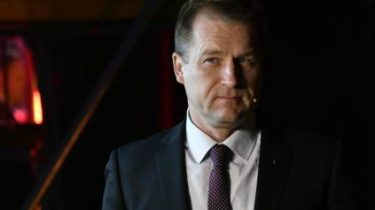 National Agency on corruption prevention has not yet received complete information from competent government agencies and explanations from the Ministers themselves, in the process of checking e-declarations of the members of the Cabinet in 2015.
About this Radio Liberty said the Deputy Chairman of the NACP Ruslan Radetsky.
"NACP has not received a complete packet of information on these subjects check and NACP have not received an explanation from the subjects of Declaration for a number of movable and immovable property," said Radetsky.
He noted that inspections are now in manual mode.
"We make the request to the competent public authorities, we ask you to provide certain information, which confirmed the information which was made the subject of e-Declaration. Such requests we made. For example, one Minister received about five responses from the competent bodies," said Radetsky.
According to him, some Ministers have already given the necessary explanations.
"The Minister Nasalise not arrived, Avakov is not received, Kutova… we Have not only these individuals, we have virtually all the 23 subjects of the declarations have questions. And they are all aware that we need to provide explanations. Today some Ministers and Deputy Prime Ministers was provided in written form explanations, some have not yet granted," he said when asked about what Ministers have not yet received information.
See also:
NACP starts checking the new e-declarations Poroshenko, Groisman and Ministers
Recall that NACP has extended the deadline for verification of the declarations of the country's leadership. The Agency voted on the decision to renew full check of declarations by top officials, NAPC launched on 23 February, for a month.
According to the official, within 30 days must be "objective and impartial draft decision containing effective part of, or do we get another profanity."
Comments
comments