Russia promises to provide "LC" electricity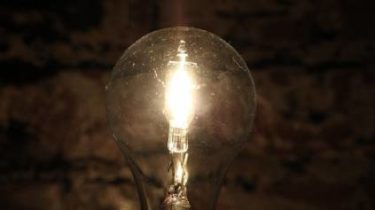 The Russian government has decided to provide the occupied areas of Luhansk region with electricity. This was stated by Russian representative in the contact group on Donbass Boris Gryzlov.
The conditions under which the Russian side will supply "LC" electricity, he did not disclose.
"In sootvestvii with the actions of the Ukrainian authorities, the Russian government adopted a decision to ensure the supply from the Russian Federation in the framework of humanitarian assistance", – quotes "Interfax" of his quote.
See also:
Fighters "LNR" took off from the light a few government-controlled villages
The situation with the power outage in the occupied territories, in his opinion, "among a number of other actions that actually reject some areas of Donbass from Ukraine".
Questions on electricity in the temporarily occupied areas of the Luhansk region will be discussed at the meeting of the contact group tomorrow, April 26, said Gryzlov.
According to him, the decision to blackout is a "politically motivated step".
"But as from Minsk and Lugansk to deal with a conscious, politically motivated and absolutely contrary to the Minsk agreements, the steps that the Ukrainian side is not ready to accept inhabitants of Donbass as equal citizens of Ukraine?" – said Gryzlov.
We will remind, in the night of April 25, occupied by fighters "LNR" Lugansk were left without electricity. Earlier the General Director of "Lugansk energy Association" (LEO) Vladimir Gritsay has warned that the uncontrolled government of the territory of the Luhansk region is disconnected from the power supply.
Deputy Director of "LAO" Elena Bogduk explained that the occupied territory of the Luhansk region owe the Ukrainian company 5 billion delivered over the last three years electricity.
Comments
comments