The probability of 99%. A member of the Ukrainian delegation to PACE said Agramunt will retire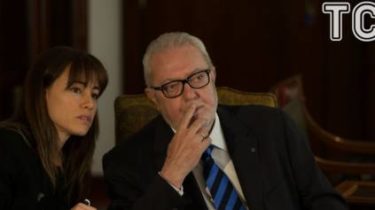 President of the parliamentary Assembly of the Council of Europe, Pedro Agramunt is likely to announce his resignation in the coming days. This was stated by member of the Ukrainian delegation in PACE Leonid Yemets.
According to Ukrainian politics, the delegates believe the issue has been resolved.
"It seems that the resignation of the President of the PACE – it is a question of two days. The probability of 99%. After today's hearing, the options he has left. Himself Pedro announced that a decision on their status will be presented by Friday. In the most of the PACE delegates are confident that the issue has been resolved," – wrote Yemets on the social network Facebook.
See also:
Scandalous PACE President made a sensational statement
According to him, other politicians should take a cue from Argument and not to do business with Russia because of their "use, framed and forgotten".
"Because Agramunt has been unable to convince the PACE to lift sanctions against Russia, its off to the scrap", – said Yemets.
We will remind, the scandal around Agramunt unfolded after reports of his visit to Syria. He acknowledged that made a mistake when I fly there on a Russian plane. Agramunt said that the Russian lied to him and framed, and that the voluntary resignation he will not leave.
The PACE delegates did not expect the visit of their President Pedro Agramunt in Syria at the invitation of the Russian deputies. As reported by the MP, member of the Ukrainian delegation to PACE Vladimir Aryev, the PACE delegates shocked by this visit.
Ambassador, permanent representative of Ukraine to the Council of Europe Dmitry Kuleba said that the visit of Agramunt in Syria in the group together with state Duma deputies and deputies of the PACE was a complete surprise for Ukraine.
Comments
comments