In the investment company Dragon Capital, conducted searches.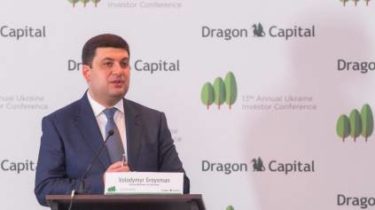 In the Kyiv office of one of the largest investment companies in Ukraine at Dragon Capital employees of the SBU conducted searches.
"I just said that now there are searches in the investment company Dragon Capital. The government instructed the Ombudsman to contact and find out what is happening there. Of course, I have no right to interfere in the work of the SBU, but I think that everything should be done properly – without moralizirovaniya one of the largest investment funds. Inappropriate actions, we have a comfortable business climate will create", – wrote in Facebook Prime Minister Vladimir Groisman.
"Now SBU conducts at our office Dragon Capital search. Is the court's decision on wyniku computer equipment. We are talking about the illegal use of the software. The company legally and officially bought the program. I want to remove all computers and to paralyze the work," wrote Facebook Director of marketing and communications at Dragon Capital Olga Belobrovskaya.
SBU has already completed investigations.
"The search was conducted in the framework of the law and decency. We have voluntarily provided investigators with all necessary information and at the moment the search is almost over. Seized not all computers. Back to work," said Belobrovskaya.
Dragon Capital is one of the largest groups of companies that are engaged in the investment and financial services provide a range of investment banking and brokerage services to corporate and private clients. The company was founded seven years ago in Kiev. A minority stake in Dragon Capital since 2007 owned by Goldman Sachs – one of the largest investment and banking companies in the United States and the world.
Comments
comments