The top Manager of the "Kyivmiskbud" has stated about the attempt on his life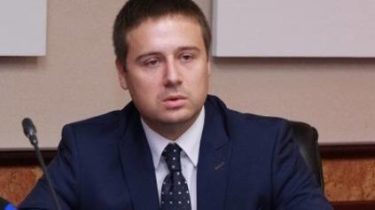 Holding company "Kyivmiskbud" reported on the armed attack on the head of the Supervisory Council Vladimir Konaka.
The company said that the attack occurred on Monday, April 24, at about ten in the evening, when Sloncek returned home in Vasilkov, transfer "Ukrainian news".
According to the "Kyivmiskbud", car brand "Mercedes" first persecuted, and then started to block the movement of the machine top Manager of the company. During the movement of the unknown persons opened fire on the car of Konaka.
See also:
After his release from custody the leader of the branch of "Azov" went to picket "Kyivmiskbud"
"To escape from the attackers, the driver of the car drove into the territory of Vasilkovsky police Department. The attackers did not stop. Three of the attackers got out of the car, started shooting, and used a melee weapon. As a result of the conflict Vladimir Sloncek was stabbed," the statement reads.
Sloncek claims that the police initially did not intervene in the conflict, although he passed in front of them. Then they intervened and made the appropriate Protocol. The company said that one of the attackers was a resident of Vasilkov, during the search, he was allegedly seized firearms, but "among the physical evidence it was not".
See also:
"Azov" vs. "Kyivmiskbud": the battle with the police, detention and strange "builders"
It is worth noting that on the website of the police of Kiev region does not mention anything about the incident.
Comments
comments