Poroshenko told what will Yanukovych confiscated $ 1.5 billion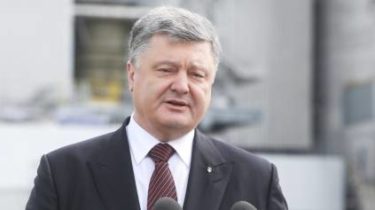 The decision of the court of confiscation 40 billion ($1.5 billion)which belonged to the fugitive Viktor Yanukovych, came into effect. This was reported by the press service of the President of Ukraine Petro Poroshenko.
The head of state on Twitter noted that the funds were returned to the state Treasury.
TSI Groshi Buli ukraden the People of Ukraine. Zaraz mi turned h from reigning Treasury
— Petro Poroshenko (@Poroshenko) on 28 April 2017
The press service of the guarantor notes that the money allocated for the support of plants for the production of ammunition, as well as means of the newest electronic warfare, counter-battery radars, the latest modern weapons to modernize the army, the equipment, the construction of dormitories for contract servicemen and military hotel for officers.
See also:
Bank accounts blocked nearly two billion dollars of the "family" Yanukovych
Poroshenko also noted that social support needs to get and the least protected layers of the population. Money pledged to development of rural medicine, infrastructure projects and the like.
"But I emphasize that these tools should not be eaten. It should be an investment in the future of Ukraine. I think that our dear parliamentarians will hear me," he said.
Prosecutor General Yury Lutsenko added that workers "Oschadbank" and the state Treasury comply with the court's decision.
"I am confident that these funds stolen by the Yanukovych mafia, should be used so that it felt the army and the people of Ukraine", – he wrote on his page in Facebook.
We will remind, earlier the state "Oschadbank" started a process of special confiscation of 1.5 billion US dollars (40 billion), which are accounts of the "family" of Yanukovych. The financial institution performs the court's decision – the money will go to the state budget of Ukraine.
28 January 2015 State financial monitoring service has blocked $ 1.42 in the accounts of foreign companies associated with the ex-President of the fugitive Viktor Yanukovych, his entourage, the former officials from the former government of Ukraine, as well as to related persons.
Comments
comments