Russian Bank decided to capitalize its Ukrainian "daughter" on 12 billion UAH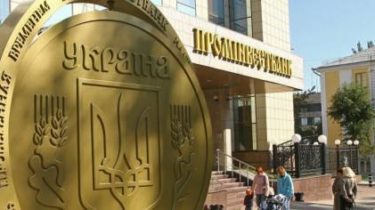 In the near future the Russian "Vnesheconombank" (VEB) decapitalize its Ukrainian "daughter" – "Prominvestbank" – UAH 12 bn.
Thus, the current capital of the financial institution at 40.6 billion UAH will grow by 29.5% to UAH 52.6 billion. Write about this "Ukrainian news". The authorized capital will be increased by private placement of additional shares with existing nominal value by additional contributions.
Prominvestbank is one of five Russian banks operating in Ukraine. All five are actively looking for buyers to leave the market. Earlier, the "Economic Pravda" reported that VEB is considering three potential buyers "Prominvestbank": 1) the business Norwalk Alkalaev and Sergey Touch; 2) ex-head of SBU Valery Khoroshkovsky; 3) Hungarian OTP Bank holding company.
The first from the Ukrainian market may take "Sberbank" – NBU has already received a packet of documents for approval of the new owners.
Comments
comments