20 million received salaries, the management of "Ukrzaliznytsya" for 2016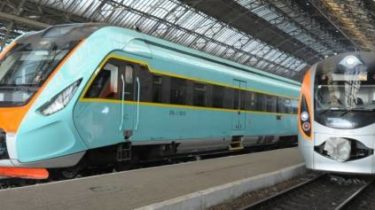 Compensation leading management personnel of PJSC "Ukrzaliznytsia" in 2016 amounted to 19.2 million.
Such data are contained in the consolidated financial statements the BONDS, prepared by EY, reports "Interfax-Ukraine".
See also:
"Ukrzaliznytsya" appointed 23 additional trains for may holidays
"For 2016 and 2015 costs for the remuneration of leading management personnel consisted mainly of salaries and related charges and made up of 19.24 million and 2,724 million, respectively. Remuneration members of the Supervisory Board is not provided," – said in the report.
According to the document, in the reorganization of the leading administrative personnel of the Railways were considered to be members of the Board in number of 11 persons.
Starting from 1 December 2015, a leading management personnel is considered to be of the Board of PJSC "Ukrzaliznytsia" Supervisory Board consisting of 7 people and 11 people respectively.
See also:
"Ukrzaliznytsia" announced a complete cessation of activities on site ORDO
We will remind, the Chairman of the Board BONDS is the Polish Manager Wojciech Balczun, members of the management Board – Remigiusz paszkiewicz, Alexander Bujor, Ireneusz Wasilewski, Sergei Mikhalchuk, Zeljko Marcec and Marek zalesny.
It was also reported that the monthly wages of only Balcona is 461 thousand.
The results of this financial statements, EY, in 2016, the Railways have suffered losses of more than 7 billion hryvnias.
Comments
comments