Merkel insisted that Putin to ensure that the truce in the Donbass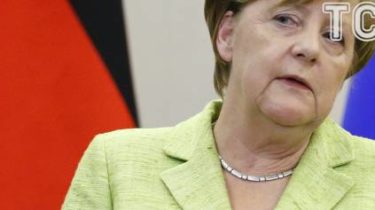 German Chancellor Angela Merkel has asked Russian President Vladimir Putin to ensure that the truce in the Donbass.
She stated this at a joint press conference with the Russian leader in Sochi, writes UNIAN.
"My insistent request to the Russian President is to do everything possible to ensure that the ceasefire", – she said.
According to Merkel, after reaching a truce "we will have the prerequisites to solve other existing problems, in particular those pertaining to the status of this region."
Recall that Merkel and Putin meet, which will discuss a number of problematic issues. Merkel expected to discuss with Putin, but the Ukrainian crisis, the situation in Libya and the development of bilateral relations.
In turn, Putin had intended to discuss with Merkel on bilateral relations and issues of problem points – Ukraine, Syria and other regions.
The talks are held in the residence of Putin. On the Russian side, they involve the Minister of foreign Affairs Sergey Lavrov, the assistant to the President Yuri Ushakov and Vladislav Surkov, from the German side – the adviser on foreign and security policy, Germany Christoph Heusgen, adviser on financial and economic policy, Lars-Hendrik Roller and adviser on European policy to Uwe Corsepius.
Comments
comments