Putin intervened in the American elections to help Trump Clinton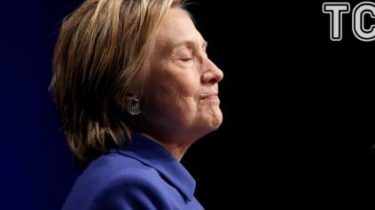 Former presidential candidate Hillary Clinton accused presidential campaign of Donald trump in coordination with the Russian government.
About it writes UKRINFORM.
"He (the President of Russia Vladimir Putin – ed.) definitely interfered in our elections, and it was clear that he stepped in to hit me and to help my opponent (Donald Trump – ed.)", – said the former candidate for presidents of the United States.
See also:
The FBI was "too good" to Clinton trump
Among the concrete steps that have influenced its defeat during the election, Clinton called the letter from the Director of the FBI on the resumption of the investigation against her, which was promulgated a few days before the vote, plums Russians information to WikiLeaks, as well as factor generability, who was present during the presidential campaign.
Comments
comments