Prince William and his wife demanded the magazine to EUR 1.5 million for the pictures Middleton Topless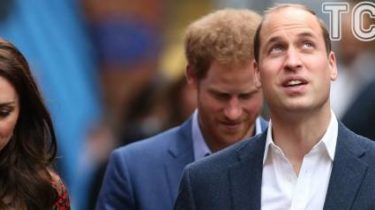 Britain's Prince William and his wife Duchess of Cambridge Kate Middleton has demanded 1.5 million euros from the French magazine Closer for publishing pictures of a naked Middleton.
The trial began in France on 2 may. Lawyer Prince William and Duchess Kate says that publication of the photos caused damage to the Royal family.
Defendants in the suit are the editor of Closer, the representative of the publishing house Mondadori and two photographers suspected that they took the pictures (they deny it).
See also:
BAFTA-2017: brilliant Penelope Cruz and Kate Middleton s bare shoulders
Tabloid Closer in 2012 printed holiday pictures of Prince William and Kate Middleton in the South of France. On some photos the Duchess was Topless. Images reprinted a number of European journals, except the British media.
Recall that Hollywood actor johnny Depp was posted out-of-pocket 40 thousand dollars for a naked Kate Middleton. We are talking about the painting, which depicts a "Nude" Duchess of Cambridge pregnant.
Comments
comments