The Network has generated millions of video views incredible Duo of singer and street musician in Britain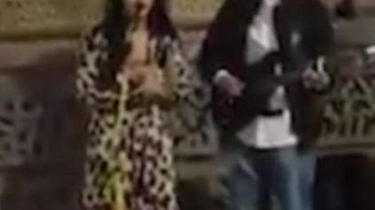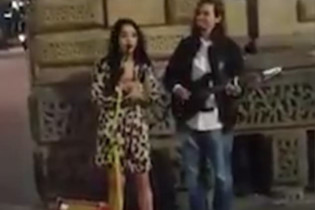 In the British Leeds woman asked a street musician to join his performance and impressed the audience with her flawless vocals.
About it writes Daily Mail.
25-year-old singer jade Helliwell enjoyed the evening with friends, when I saw a street musician David Asiala. Impressed by his voice, she approached the guy and asked if they are together to sing the song.
The video shows the face of the astonished David, when he heard a perfect performance of her song "Hallelujah" by Leonard Cohen. She sang and he played guitar, then he began to sing.
See also:
If politicians were rappers. Top 5 music covers from TSN.ia
Musical Duo received a loud applause from passers-by. The video was posted in Facebook and in less than a day received more than 6.7 million hits and 125 thousand likes. Netizens demand that the Duo took part in the popular UK talent show Got Talent and X Factor.
Comments
comments