Two of the banks top managers and the owner stole more than 4 billion UAH – prosecutors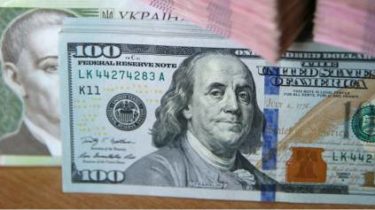 Top managers and the owner Ruslan Tsyplakov commercial "PIVDENCOMBANK" and "Terra Bank" for 2011-2014 withdrew from the financial institutions more than 4 billion UAH. This led to the fact that banks declared insolvent.
The embezzlement is now investigating the Prosecutor General's office of Ukraine.
"The theft of these funds committed by concluding a number of questionable loan contracts with business entities with signs of fictitiousness, which directly or indirectly were connected with the owners and executives of these banking institutions. In the present investigation established the facts of plunder of belonging to the PJSC "Terra Bank" 360 million UAH, in connection with which it is reported about suspicion in Commission of theft of funds of banks in especially large sizes seven members of established criminal organization, headed by R. Tsyplakova. The structure of the criminal organization had other owners and the management of PJSC "Terra Bank" and heads of some legal entities, which create the appearance of providing credit commitments provided to the Bank as collateral property the value of which is hundreds of times too high or does not belong to the depositors," – noted in the Prosecutor's office.
On April 27 the house of the suspects in the theft of the money was raided.
"Against two members of the organization of the court solves a question on election of a preventive measure, the other five persons declared wanted," – said the Prosecutor's office.
Meanwhile, the NBU is called the number of small banks that could potentially "explode".
Comments
comments