Bulk going for treatment abroad after the attack with green paint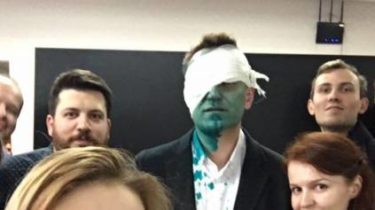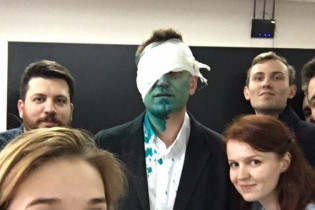 Russian opposition politician Alexei Navalny 's going for treatment abroad and for sight problems caused by the green paint.
He said this on his website.
According to him, today he returned his passport.
"Now you can go for examination and treatment in a hospital specializing in burns of eyes," he wrote.
Navalny added that in Russia, good doctors, they say, "when I see that I fall into a light horror from the idea of injections in the cornea and removing something from it with tweezers," and they suggest a policy to go abroad.
"And they only recommend me to go to specialized clinics, especially considering the fact that you can stand out I corneal transplantation.Yesterday's measurements showed that I have 15% vision in my right eye. But there is a chance, will be treated," – said the politician.
We will remind, on April 27 Bulk poured green paint. To Bulk the ambulance arrived, which took him to the hospital. Navalny said that "the eyes bakes just like hell".
Navalny received a chemical burn of the right eye after he poured green paint. The politician may lose the ability to see right eye.
Subsequently, the opposition said that amazed at the brilliant green eyes lost 80% of vision. According to Navalny, he now could help out abroad, but "as you know, dear, the government forbids me from leaving the country for five years and the passport does not".
Comments
comments