In the occupied Crimea, vandals broke into the mosque and tore up a Koran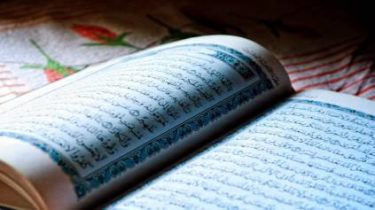 The mosque Bakhchisarai broke vandals tore several copies of the Koran and tried to burn them.
This was stated by the spiritual administration of Muslims of Crimea, reports FlashCrimea.
"Unknown broke down the door of the mosque, entered the room, took from the shelves copies of the Koran, tore them and tried to set fire to. However, seeing a waiting in prayer of the Muslims, the attackers only managed to scatter the torn pages all over the building of the mosque and hide in an unknown direction", – stated in the message.
In police the fact of vandalism was confirmed has opened a criminal case.
Militiamen establish all circumstances of incident, conducted a search for suspects. Meanwhile, religious communities recommended in the mosques of the cameras.
We will remind, Petersburg "trolls" framed American soldiers a fake shooting of a Quran. A video in which a man dressed in a military uniform of the USA shoots the Koran (as suggested in a number of Russian media) semi-automatic carbine "saiga-410К" probably produced in St. Petersburg on the so-called "factory of trolls".
In 2015 in Russia the study of the Qur'an called a symptom of a possible connection with ISIS. In the Russian Federation have published the brochure "the Terrible tale of ISIS". She will tell you how to resist the influence of the recruiters in the ranks of the Islamists. So, according to the authors, changing fashion: girls refuse short skirts and cleavage, young men from the ties. They start to wear clothes of dark colors, become more alienated and withdrawn. Also begin to study the Koran and from time to time I quote him.
Comments
comments