The Interpol has removed from search Minister Yanukovych times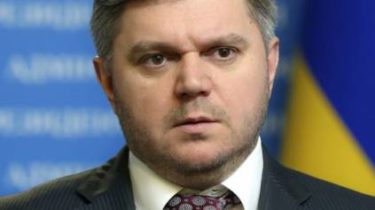 The Commission for control over files Interpol made the decision to withdraw from the investigation of the Minister of energy and coal industry of times of Yanukovych Eduard Stavitsky.
About this in Facebook wrote to his lawyer, Yuri Ivashchenko, and released an official confirmation of this decision from Interpol.
"Today received official confirmation from Interpol and the Commission for control over files Interpol that the complaint Eduard Stavitsky fully satisfied, his prosecution is recognized as political. The Commission took into account our arguments," said the lawyer.
We will remind, in August 2016 , the General Prosecutor's office of Ukraine sent a request to Israel for the extradition of Stavisky. Israeli law enforcement agencies request is received, but no response yet.
Stavitsky is hiding under the name Nathan Rosenberg, in 2014, he received Israeli citizenship. The security service of Ukraine announced Stavitsky wanted in April 2014 in the criminal proceedings under article 191 of the criminal code (Assignment, waste of property or taking to them by abuse of official position).
Stawicki was wanted by Interpol over accusations of the complicity of ex-President Viktor Yanukovych in the capture of "Mezhyhirya." The ex-Minister living in Israel, where recently denied rumors about his arrest.
Comments
comments