Borovik and Artemenko deprived of citizenship of Ukraine.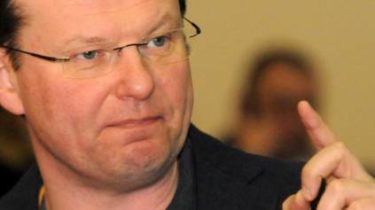 President of Ukraine Petro Poroshenko signed a decree deprived of citizenship of the people's Deputy Andriy Artemenko and former Deputy Minister of economy Alexander Borovik. The relevant document on the page in Facebook published the people's Deputy from the Radical party Dmitry Linko.
The decree is dated the 29th of April. In addition to the controversial parliamentarian and former adviser to the former head of the Odessa regional state administration of Mikheil Saakashvili, Ukrainian citizenship was deprived of another three people – Denis Novgorod, Oksana NUSS and Lily USIC.
See also:
The former head of the national police Dekanoidze again received Georgian citizenship – media
"To have no doubt about the nationality of Andrew Artemenko. Traitors one and never will. It's been forever!", – posted by Linko in the comments to the photo of the decree.
Borovik in the comment "Ukrainian truth", said that he knew nothing about the decree Poroshenko. According to him, no reason to deprive him of Ukrainian citizenship.
"The Ukrainian authorities did not appeal to me, and question my citizenship no one but the German government, with me not discussed. Reasons to deprive me of Ukrainian citizenship is not – after providing me with Ukrainian citizenship I second citizenship was not accepted in the service of foreign countries were not. So if the President really signed something, it's not constitutional," said the former official.
Also Borovik added that is abroad and return to Ukraine does not plan allegedly because of information about preparing provocations against him.
"In June last year, when I was on a business trip in Europe, I was informed that the SBU is preparing a provocation in Odessa airport – any charges and on bail. Then I decided to Ukraine not to come back," he said.
Former adviser to Mr. Saakashvili said he did not believe in Ukrainian justice and law-enforcement bodies.
We will remind, the Prosecutor General's office initiated the deprivation of citizenship of Ukraine, the scandalous Deputy Artemenko. The Deputy who wanted to "take" Crimea is leased to Russia, had dual citizenship. The people's Deputy Oleg Lyashko wrote in Facebook that President Petro Poroshenko signed a decree on the termination of citizenship Artemenko because he in 2005 received the citizenship of Canada.
In the "peace plan" Artemenko was proposed to hand over the Crimea is leased by Russia.
Comments
comments