Lawyers and prosecutors are equally dissatisfied with the decision of the trial of Yanukovych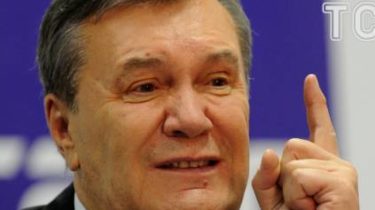 Protection of the fugitive Viktor Yanukovych in court on Thursday petitioned for the deposition process because of alleged political pressure from the attorney General. Lawyers do not like the statements made by Yury Lutsenko on the timing of the hearing, which they interpret as orders to the judicial authority, says the story TSN.19:30.
"This is a direct violation of law and interference in the judicial system," – said the lawyer Vitaly Serdyuk. He and his colleagues also noted that Yanukovych was not informed properly of the meeting. But the judge of Obolon district court of Kiev Vladislav Devyatko explained that the request for the notification about the call to process the suspect through the authorities of the Russian justice will not be satisfied – but Yanukovych is ready to listen to the video conference from Rostov-on-don. "The protection will be provided with software for video accused Yanukovych Obolon court of Kyiv," said the judge.
Comments
comments