The shark bit the porn star during the underwater photo shoot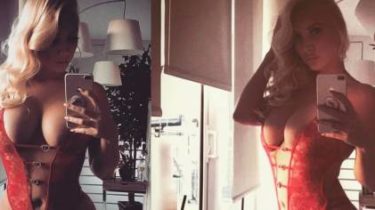 In Florida (USA) during the filming of the shark was bitten in the leg, the adult film star Molly Cavalli.
Busty blonde in a revealing bathing suit submerged in a special cage for effektnym photo. One of the sharks managed to squeeze through metal bars and bite the girl's leg.
The footage from the incident shows her bloody wound. Some users assume that the video actually might be a viral ad.
In his post on the social network Instagram she wrote that feels good and it's not that scary as it looks.
"Thank you for the good wishes, friends. I feel absolutely fine. It's not as bad as it seems. I'm a fast healer. It was an amazing experience," wrote Molly.
We will remind, recently a shark mortally wounded a 17-year-old surfer near the coast of Australia. The girl was taken to the hospital in critical condition, but to save her failed.
Comments
comments