Throughout Russia evicted the headquarters of Navalny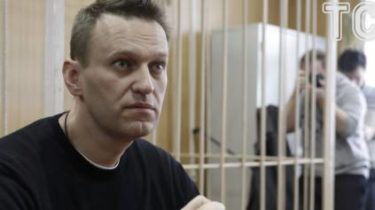 The headquarters of the presidential campaign of opposition leader Alexei Navalny are being evicted from their offices.
About this informed the head of the election headquarters Leonid Volkov policy in Facebook.
"So about 10 minutes ago the lawyers of the owner came to the Federal campaign headquarters in Moscow and demanded that we move out tomorrow," he wrote.
The wolves announced that this week in six cities, the owners terminated with headquarters leases. Except for Moscow, it happened in Vladimir, Volgograd, Vologda, Vladivostok and Krasnodar.
"I think this is such a wonderful new strategy of AP. Brilliant strategic move. After the green stuff", he added.
See also:
Bulk was forbidden to even think about traveling abroad
Recall, Navalny was going for treatment abroad because of vision problemscaused by the green paint. According to him, today he returned his passport. Moreover, Russian doctors advise to contact the clinics that spetsializiruyutsya on the eye burns. Examination showed the presence of only 15% vision in my right eye.
27 APR Bulk poured green paint. To Bulk the ambulance arrived, which took him to the hospital. Navalny said that "the eyes bakes just like hell".
Navalny received a chemical burn of the right eye following the attack. The politician may lose the ability to see with the naked eye, which got the green paint.
Subsequently, the opposition leader said that after the attack on him, amazed at the brilliant green eyes lost 80% of vision. According to Navalny, he now could help out abroad, but "as you know, dear, the government forbids me from leaving the country for five years and the passport does not".
Comments
comments