Found in Kiev, an Egyptian mummy one day put up for viewing before restoration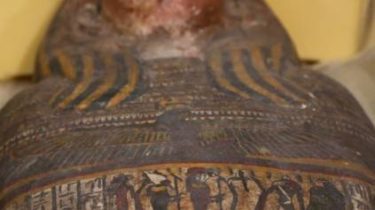 The finds in the collections of the Kyiv-Pechersk reserve showed to journalists. Before everybody was asked to wear protective masks, because security is then found mummies until proven experts, says the story TSN.19:30.
Experts explained that two mummies of people belong to the man and the woman, and during the life of a singer. At the same time, her body enclosed in the sarcophagus is not quite in accordance with the traditions of Egypt of that time, so historians and archaeologists have a job to explain it. Finds dated to the fifth century BC. Sarcophagi well preserved, but one of the mummies severed head – the result of careless transportation.
Comments
comments