In the Verkhovna Rada told who will head the Bank in the "transition period"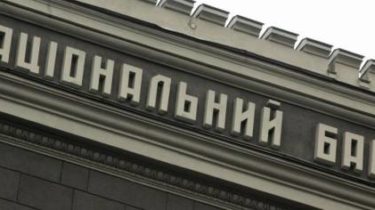 To head the national Bank of Ukraine following the resignation of Valeria Gontareva and prior to final approval of her successor will be his Deputy Yakov Smoliy.
This broadcast channel "112 Ukraine" said the people's Deputy of Ukraine from "Blok Petro Poroshenko" Irina Lutsenko.
According to her, between plenary period in Parliament has led to the fact that the President was unable to carry out all consultations concerning candidates for the position of head of the NBU.
"Today, if Valeria Gontareva goes on vacation (and it is for a month, April 10, announced that she intends to resign and on may 10 that day comes), I think to perform the duties and NBU now hold in their hands will be his first Deputy, Yakov Smoliy. And the President will be determined after the political consultations with the Parliament", – said Irina Lutsenko.

Dnia
Comments
comments