In a Network there was a sensational film-the investigation into the murder of Pavel Sheremet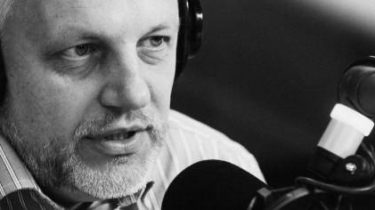 In the Network appeared the film investigates the murder of a journalist of "the Ukrainian truth" Pavel Sheremet. The premiere of this film took place on may 10 in coworking #MediaHub in Kiev, now you can watch online.
On the creation ribbon worked journalists of the project "Classtwo.Nfo" and the international network of OCCRP.
The investigation began with a careful study of the laying of explosives. Reporters found at least 6 witnesses who were present on the mask of the crime.
See also:
There were photos of persons who may be involved in the murder of journalist Sheremet
Representatives of the "Azov", which in the evening before the murder Sheremet spoke to said that he had noticed surveillance. Reporters also examined video from surveillance cameras from the house where he lived Sheremet. The video identified the car brand "Skoda".
The experts of the project BELLINGCAT helped to recognize the license plate of the car which can help to find the killers of Pavel Sheremet.
We will remind, the journalist Pavel Sheremet was killed in the center of Kiev 20 Jul 2016. The journalist was buried in Minsk. According to investigators, the attackers attached explosives to the underside of the car, at the wheel which was Sheremet. While the crime remains unsolved. In this regard, Human Rights Watch stated concern about the lack of results in the investigation of the murder of journalist and restriction of media freedom in Ukraine.
In February, law enforcement authorities reported about the investigation of the murder Sheremet. In particular, it was reported that the murder of a prominent Belarusian journalist , the attackers used anti-personnel mine mon-50. The investigation identified the priority version of the crime. In addition, the police noticed that during the investigation, was questioned 1,800 people, including more than 300 direct witnesses of the explosion, residents of homes in the area of the explosion.
Comments
comments