USA can join the "Channel format" – Klimkin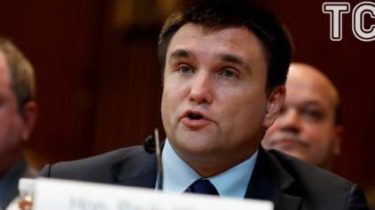 U.S. Secretary of state Rex Tillerson will act as the advocate of Ukraine in negotiations with Russia, and Washington can join the Channel format.
This was stated by Minister of foreign Affairs of Ukraine Pavlo Klimkin, who is now in the United States, according to TSN. Ranok.
See also:
Trump will meet with Lavrov – Reuters
He noted that Tillerson well-informed about the aggression against Ukraine in Moscow, he also discussed various options to resolve the situation. The Minister added that the US is likely to join Ukraine, Germany and France in talks with Russia, but stressed that is important, not the format of negotiations, and their effectiveness.
Klimkin will remain in Washington until this evening, when Rex Tillerson will have a meeting with Russian Minister Sergey Lavrov on Ukraine and Syria. The Ukrainian side at the talks was not invited, but the United States promised to take the side of Kiev.
"He now understands not just the overall logic of our common position, but is aware of the details. Now it's time to put the screws to Lavrov, I really hope he succeeds… We thoroughly talked over the phone, you might want to meet according to recent contacts with the Russian side", – said Klimkin.
Comments
comments