Appeared the video, as be in an electronic queue in kindergartens in Kiev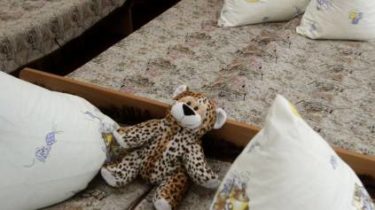 In Kiev, for several months running new electronic queue in kindergartens, but to understand her parents can't still. This is stated in the story TSN.19.30.
This week in the capital's Department of education took a roller – step-by-step instructions on how to get in line. Video duration of 9 minutes.
You must first create a personal account. The procedure requires several confirmations. Code comes by email, and on mobile. Here registration is not complicated – name, date of birth and choose your desired date of receipt. You can enroll in several gardens.
"Comes the invitation: "Dear parents, you are invited to this institution." Parents accept the invitation or reject it, and them comes the invitation to another institution. You can refuse three times", – says the chief specialist of Department of education administration Tatyana Ivanova.
See also:
The Ministry of education figured out how to solve the problem of shortage of places in kindergartens
"The system is transparent and visible to the site, how many spots are there, how much children and what are the chances to get in. It's evident for everyone," she adds.
Tatyana Ivanova says: if the parents do not fall into those institutions where they want to go, you can add places which are located a little further from home, and later to go to the one you want.
Perhaps, over time queues in kindergartens will disappear. But a little hard to believe, because near the buildings that are being built in the capital, occasionally erect kindergartens.
The correspondent TSN Inna Bodnar
Comments
comments