Law enforcement officers turned out out of borders of Ukraine "crowned" in Greek "thief in law"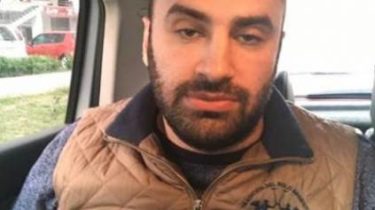 In Kiev, the police detained "thief in law", Georgian citizen Levan Tsintsadze named "Costa".
About it reports a press-service Nacpac Ukraine.
Tsintsadze was "crowned" in 2012 in Greece. According to Interpol data, in this country, he was arrested for organizing criminal groups involved in committing thefts from dwellings of citizens. The detainee refused to answer the question of the Ukrainian police whether he is "thief in law".
See also:
In Odessa in the night shot the alleged relative "thief in law"
In Ukraine "Costa" arrived to establish control over the organized criminal groups that commit grave and especially grave crimes.
May 10, "the thief in the law" forcibly expelled beyond the borders of Ukraine entry ban for a period of three years.
See also:
In Kiev detained the well-known "thief in law"
Recall that in April in Kiev detained the native of Georgia Valiko of miavia, which in the criminal environment has the status of "thief in law". Miavia intended to create a criminal group, the defendants which had come to Ukraine from another country. The gang members planned to steal luxury cars and to deal with thefts from apartments. In addition, he wanted to structure the work of other criminal groups, therefore, to make a profit from their activities.
Comments
comments