Cinched waist. The Russians have reduced living expenses to a minimum over the last five years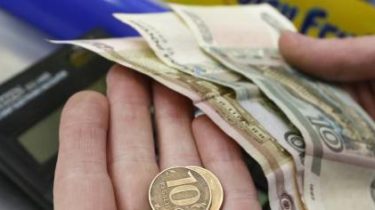 Russians are increasingly trying to save money and therefore reduce everyday expenses. In April, the following needs of residents of the Russian Federation spent less than 6.5% than in March and 4.9% lower than a year ago. And inflation-adjusted living expenses compared to April last year fell by 9%.
These data, which were the lowest over the past five years, leading Russian research holding Romir. This writes Republic.ru.
"Traditionally, in April there is a decrease in consumer spending – the holiday months have passed, in April usually is a Great post. However, such a reduction in costs relative to the previous month were not recorded ever in previous years. Even in the crisis 2015 the fall in everyday expenses amounted to 5.8%, still below the spending cuts in April this year," the report says Romir.
The researchers concluded that "the overall reduction of costs at constant prices suggests that the Russians are back in economy mode".
Expenses decreased in all regions and types of cities. For example, in the North-Western and southern Federal districts of the Russian Federation the fall of this indicator was 11.9% and 16.6%, respectively, in the Central part of Russia is 4.7%.
At the same time representatives of some networks of supermarkets ascertain the cautious growth of the average check, and others say that the Russians refrain from spontaneous purchases, choose promotional products and if you buy expensive goods, then rarely go shopping.
Comments
comments