The court withdrew the arrest from the accounts of the tobacco monopoly "Tedis"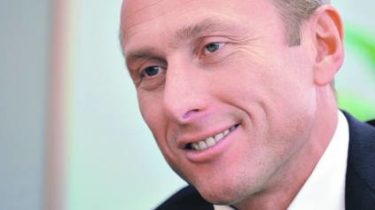 The Pechersky district court of Kiev on may 5 overturned the arrest of accounts of a monopolist in the market of distribution of cigarettes "Tedis Ukraine" (earlier – "Megapolis-Ukraine") in PrivatBank and "Raiffeisen Bank Aval".
This is evidenced by the court records, reports LB.ua.
It is noted that on 29 March the court decided to arrest funds in two current accounts in the Metropolitan branch of PrivatBank. On 10 April, the court arrested the account of the "Tedis Ukraine" PrivatBank "Raiffeisen Bank Aval". "Tedis Ukraine" has addressed in court with the requirement to cancel the arrest of these accounts.
See also:
The AMC claim that it is not found a "Russian trace" in the tobacco monopoly
Also on 4 may, the court lifted the arrest of accounts in the Metropolitan branches, and on 5 may the accounts in PrivatBank and "Raiffeisen Bank Aval" as at the hearing the investigator did not oppose the petition.
In addition, the court ordered investigators to return the seized during the search of warehouses in Sumy and Zaporozhye tobacco products.
Earlier it was reported that the tobacco monopoly "Tedis Ukraine" (until 2016 – LLC "Trade company" Megapolis-Ukraine "– approx.ed.) paid 300 million hryvnias of a penalty in the Ukrainian state budget.
Earlier, law enforcement authorities reported about the exposure scheme of the company "Megapolis", which is the cigarette monopoly of Russia Igor Kesaev for 5 years evaded taxes and illegally funneled billions of hryvnia abroad, including to Finance terrorism in Donbas.
Prosecutor General Yury Lutsenko said that in the post-Soviet space was created an artificial monopoly of the Russian oligarch and Ukraine in a competitive market died before 2012.
Comments
comments