Example humanity: journalists and indifferent Kiev saved from death a homeless man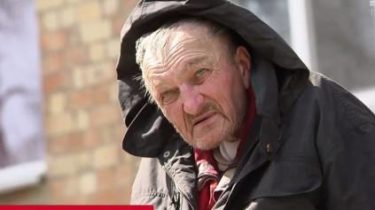 In Kiev on the bench near the Playground in the courtyard of the flats a few days sat motionless old man. As found by the locals, it was unbearable to move from the pain, says the story TSN.19:30.
"One day's sitting, the second at some point broke down, came and asked – turns out he can't walk," says Ekaterina from Kiev. She brought the man food and called an ambulance, however, from hospitalization, he refused. Since it was the weekend and social services are not working, Catherine wrote a message on the social network. The information reached the journalists and the film crew of TSN went to the place.
Comments
comments