In Ukraine, almost 1.2 thousand fewer official millionaires. Infographics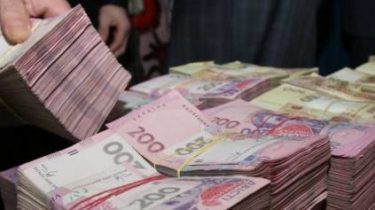 Ukraine is home to 3504 official millionaire who declared their incomes exceeding UAH 1 million.
These data are for the year 2016 the State fiscal service. Last year, Ukraine was on 1180 millionaires (25%) more – 4684 face.
Despite the reduction in the number of millionaires total amount of their revenue compared to last year increased by 13%, or 3.2 billion UAH.
"The majority of citizens who have declared over one million, recorded in Kiev – 1686. In the Kharkiv region, there are 287 millionaires in Dnipropetrovsk – 216, Odessa – 211," – said the acting President of GFS Miroslav Sold.
During the current campaign, the Declaration of property status and income filed almost 513 thousand. Increasingly his declared income residents of Zaporizhia (50 thousand people), Odessa (almost 46 thousand), Mykolaiv (44 thousand) and Dnipropetrovsk (almost 38 thousand people) regions. The total amount of declared income is 50.8 billion UAH. which is UAH 1.4 billion (4% more) than last year.
Right to a tax credit benefited more than 65 thousand persons. They will be refunded from the budget 110,6 million UAH of tax on personal income.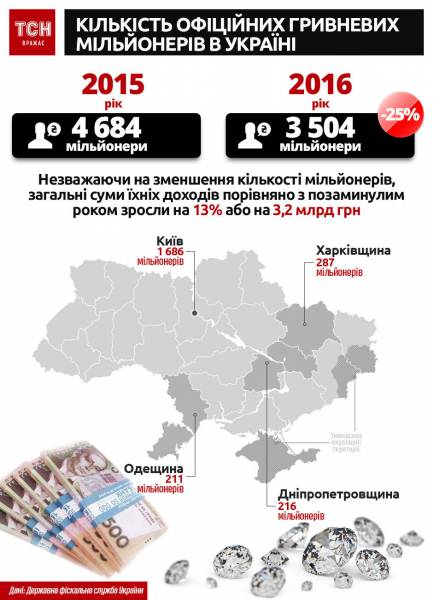 Dnia
Comments
comments