The Minister of Finance, said the appointment of a new head of the national Bank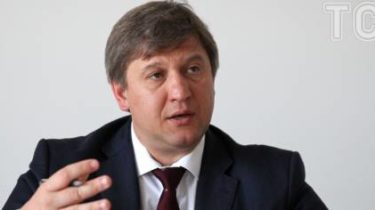 During the summer the Verkhovna Rada to dismiss the head of national Bank Valeria Gontareva, which is a month ago, filed an application on may 11 and left a nice long vacation. Also in September they will appoint a new head of the regulator. However, who exactly they will be is still unknown. President Petro Poroshenko, who should propose to Parliament a candidate, have not decided yet.
Now consider a few potential candidates. But their names is a mystery. In an interview with Reuters, said the Finance Minister Oleksandr danylyuk.
At the same time, he praised the professional quality of the current head of the Board "Raiffeisen Bank Aval" Vladimir Lavrenchuk. His candidature as the most likely currently discussed in professional circles and in the press.
We will remind, yesterday, 11 may, the acting Chairman of the NBU became the first Deputy Gontareva Yakov Smoliy.
Comments
comments