Second went. Another Russian Bank in Ukraine there were buyers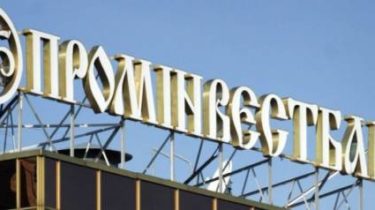 The national Bank received packets documents for approval of acquisition of direct participation in the capital "Prominvestbank", which is "daughter" of the Russian state "Vnesheconombank".
The names of the investors, the regulator does not name. However, according to the media, allegedly by 25% of the shares want to buy non-faction people's Deputy Maksym mykytas (Parliament he was President of the state building Corporation "ukrbud") and the founder of developer company MosCityGroup Pavel Fuks, UNIAN reports. They also submitted documents to the Antimonopoly Committee, but there is not comment.
"Now the received documents have been registered and are pending. Upon review the public will be informed additionally, including in respect of persons of applicants", – said the NBU.
The law allows the national Bank to review and verify documents for three months.
Note that the "Prominvestbank" is one of the largest Ukrainian banks in terms of assets. 99.4% of the Bank's shares are owned by the Russian state Corporation "Bank for development and foreign economic Affairs ("Vnesheconombank").
In the near future the Russian "Vnesheconombank" decapitalize its Ukrainian "daughter" – Prominvestbank – by UAH 12 bn. Thus, the current capital of the financial institution at 40.6 billion UAH will grow by 29.5% to UAH 52.6 billion. At the same time, the NBU notes that last year the loss of "Prominvestbank" was 5,803 billion UAH.
The President of Ukraine Petro Poroshenko on 16 March this year, a decree was enacted sanctions against the Ukrainian subsidiaries of Russian banks, including Sberbank, "Vs Bank", "Prominvestbank", "VTB Bank" and "BM Bank" for a period of one year.
The sanctions include a ban on withdrawal of capital in favour of the parent structures, but this does not affect settlements through these banks for the Ukrainians and not hinder the recapitalization and sale of financial institutions.
Earlier it became known that the NBU has received the documents from potential buyers of Ukrainian "daughter" of Russian state "savings".
Comments
comments