Poroshenko explained, thanks to which Europe has to cope with information expansion of Russia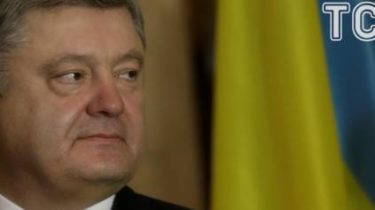 One of the key issues on the European agenda information is the activity of the Russian Federation and participation of the Kremlin in the political processes on the continent. This was stated by President of Ukraine Petro Poroshenko in interview to television channel 1+1.
"The problem, which today is one of the key in many European countries is the problem of strategic communications. This is not only in Ukraine! Look at what Russia is doing in the Baltic States, in Poland, in Germany, participation in the French elections", – said the head Ukrainian state.
See also:
Ukraine finalized the divorce with the Russian Empire – Poroshenko
In his opinion, such actions in the first place must be addressed by adequate worldview. "Society, if it is healthy, it is able to confront these challenges. They did not write that they Pro – they're nationalist, anti-European, populist. And it ought to capture people! And in fact, Europe has shown its ability to deal with such behavior of Russia", – said Poroshenko.
"Ukraine, I am firmly convinced, too, can demonstrate their willingness to give an answer – not only threats at the front, but also threats inside the country," he added.
Comments
comments