Visa-free regime with the EU will help the de – occupation of Crimea and Donbas- Poroshenko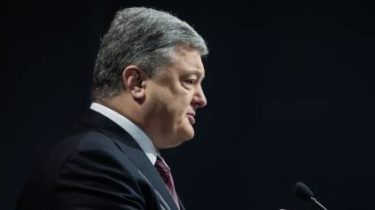 The provision by the EU of a visa-free regime for citizens of Ukraine is important for the de-occupation of Crimea and Donbas.
About it in interview to the channel "1+1" said the President of Ukraine Petro Poroshenko.
"Provide us the visa-free regime is very important for policy in the field of de-occupation of Crimea and Donbas. When we talk about the return of occupied territories through political and diplomatic means, it means creating the conditions where residents of the (occupied territories) will be interested in, to return to Ukraine and obtain Ukrainian passports," – said the President.
Poroshenko called the terrible living conditions in the occupied Donbass, where "a huge level of unemployment, stopped all enterprises, the level of social protection is zero, the level of wages is terrible."
"When Ukraine implemented the reforms that ratifies the Association Agreement, is taking steps to improve the investment attractiveness, when every citizen has the right to… freely without visas to travel, this is an extra motivation… "Look, I'm going home," – said Poroshenko.
See also:
Ukrainian passport will be included in the 40 most attractive in the world – Poroshenko
The President noted that "passport DNR" nowhere to go. Poroshenko is sure that the Russian leadership will bear the responsibility for the recognition of the fake "documents" of the separatists.
Comments
comments