The girl became the star Network after the moving pictures with "potato"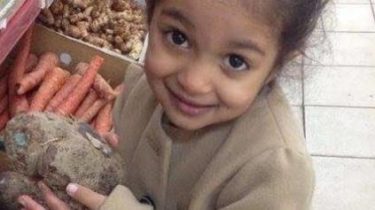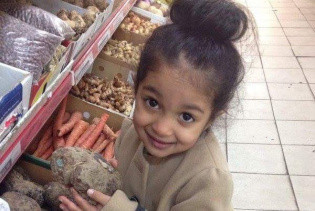 The little girl became the star of the Network after the users saw her touching the picture of "potatoes". This reports the Metro.
The child together with the mother buying the groceries. When they stopped in the produce section, the girl I asked to photograph her as she is holding the "potato."
So the woman did, after receiving a touching photo that "Rosselli" thousands of people after it was posted on Twitter.
'Mummy can you take a picture of me holding this potato'

me: 'yeh sure' pic.twitter.com/cUsOQoF5ny
— _ (@sumaiyyahhh) may 9, 2017
Later, the girl's mother told me that actually it wasn't potatoes, but her daughter took it as such.
In response to the photo, users began to post funny and touching comments.
@sumaiyyahhh pic.twitter.com/TNCEnQeHtY
— Ben Cameron (@ben_cameron) may 10, 2017.
@sumaiyyahhh @EvilMarguerite pic.twitter.com/RSirkfc1p8
— OneWordLong (@OneWordLong) 11 may 2017
@sumaiyyahhh pic.twitter.com/gHRsm7nDs5
— RIA. (@RiaJayy) may 10, 2017.
Get you someone that holds you like this girl holds this potato. https://t.co/kDjKdq8VDd
— (@whatthehend) may 10, 2017.
Earlier, the Network celebrated the "day of the naked gardener".
Comments
comments