The NBU transferred the losses of the banking system and increased the rate to a record year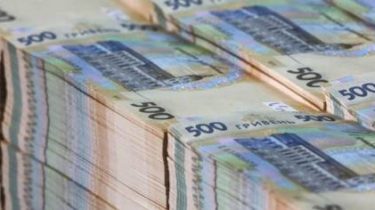 For 2016, the loss of Ukrainian banks reached a record high in the previous year 195 billion 658 million UAH.
Such updated data as of may 11, calculated by the national Bank, increasing the previous loss ratio 22.2% (35 billion 516 million UAH). This writes UNIAN.
In February, the NBU announced the provisional loss ratio of the banks. Then he was 160 billion 143 million UAH.
The greatest adjustments to financial performance – nationalized "PrivatBank", the annual loss which increased by 21.6%, or 29 billion 163 mln UAH – 164,472 billion.
This is followed by "Ukrsotsbank", purchased last year holding company ABH Holdings S. A., which owns the Russian "Alfa-Bank", the annual loss is increased by 42,3%, or $ 4,381 billion UAH – up to 14,747 billion.
Subsidiary banks "Prominvestbank", "VTB Bank" and "BM Bank" Russian state-owned banks increased losses of 37.3%, 9% and 27%, respectively, to 5,803 billion, 6,892 billion and 2,234 billion.
We will remind, in the beginning of 2017, in Ukraine there were 96 banks, six of which are already declared insolvent.
Comments
comments