It became known, how much more the people of Kiev will have to pay for water in June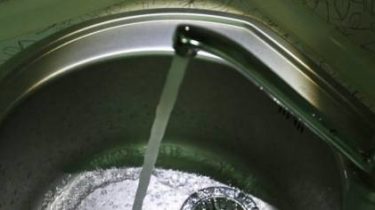 May 12, the capital's residents will have to pay for the cold water is 14.7% more than it was until now.
In addition, the increased fee for residents of Irpen, Cherry and hawthorn. Such data is referred to at page of the public organization "Ukraine of New utility" in Facebook with reference to the corresponding decree, which on 26 April approved NKREKP, and on may 11 was published in the newspaper "Uryadovy courier".
The tariffs came into force on the day following the promulgation of the decision, that is may 12, and therefore the payment on the new tariffs, consumers will receive in June.
See also:
Debtors for utilities will not be assigned to subsidies. The main changes
According to the decree No. 552, tariff for Kiev will grow by 14.7% and amount to UAH 15 79.2 penny per cubic meter (up to 132 may was 13,77 hryvnia), for sanitation of hot water – 7,52 hryvnia (6,93).
The rate for residents of Irpin will be 19 UAH 16.4 penny per cubic meter and of 11.82 hryvnia to the withdrawal of hot water.
Residents of Color now will pay 15,13 hryvnia for cold water and 5,95 hryvnia for water disposal.
Residents boiarka cube cold water will cost 25,25 hryvnia, drainage – 11.5 hryvnia.
Cold water rose to Lviv, Rivne, Dnieper, Khmelnytskyi, Kamyanets-Podilskyi, Pavlograd, Ukraine, Kolomyya.
Recall, as reported in the state statistics service in early may, the level of timely payment for utility services in Ukraine for the first quarter of this year is 85.3%. In the first three months for housing services counted 33.5 billion UAH, and the population paid 28.6 billion UAH.
Comments
comments