Ukrainian Bank ceased to accept the currency because the new fakes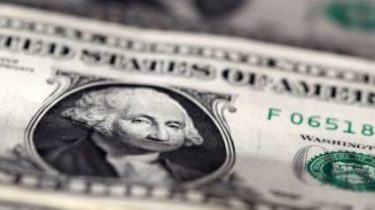 "Ukrsotsbank" has temporarily suspended accepting currency through ATMs. This was announced by the Chairman of the Board of the financial institution Tamara Savoshchenko.
According to her, the reason was a new kind of fraud, which the financial institution has faced in recent times. "Our ATMs with the option of receiving cash began to appear glued fake dollar bills. As part of such bills are pieces nastoyashih and they have all the protective elements of our ATMs perceive them as normal banknotes", she explained.
See also:
"Governor": in Zhytomyr scammers extort money from businessmen and officials
The Bank has already started work on improving the software of the apparatuses that need to recognize counterfeits. However, by the time a technical solution to the problem, the option of receiving currency through the ATMs is disabled. Customers "Ukrsotsbank" offers to replenish their foreign currency accounts through cash in offices.
Earlier in the capital, the employees of the security Service of Ukraine eliminated the network of underground exchanges. As reported in the press service of the SBU, it was a "powerful channel of financing of the terrorist organization "DNR".
Comments
comments