You have the right. Poroshenko evaded a direct answer regarding the second term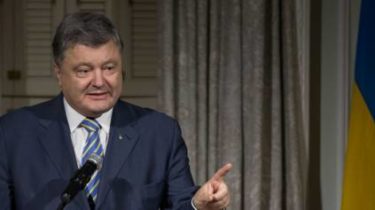 The President of Ukraine Petro Poroshenko evaded the question of a second presidential term.
"Still have almost two years of the presidential term and we still have a lot to do. Regarding strategy development for this year and next I will introduce to society in their report in Parliament in September," – said the President during a press conference.
On specifying question, Poroshenko said that at least all the criteria under the Constitution, he complies.
"For the second term, – every citizen of Ukraine who is 35 years old and I already have 35 years old, has the right to run for President. But I think that we have to date, it is too early to talk about potential presidential candidates", – said the head of state.
Today, may 14, the President gives a big press conference. All the details at the link: Read and watch the online press conference of Petro Poroshenko
Comments
comments