Crossbow, rifles, shotguns, and 6 pistols. The Kiev court has arrested at Arbuzov Arsenal of weapons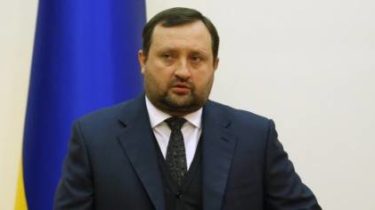 The Pechersky district court of Kyiv has arrested a considerable Arsenal of weapons registered to the former acting Prime Minister, former head of national Bank Sergey Arbuzov.
The decision was taken on may 3, according to "Ukrainian news".
The court has satisfied the petition of Prosecutor's office and seized a Walther pistol, and the Luger "Parabellum" pistol SIG Sauer P226 gas gun RG88, 2 gun, rubber bullet, PMR and "Fort 1705", CIFSAN rifle, a carbine "saiga" (short barreled rifle) and Krieghoff Optima, 2 shotguns Fabarm and crossbow Quad400, according to the GPU, registered in the name of Arbuzov.
We will remind, the PGO reported Arbuzov suspicion in assignment and waste of budgetary funds in the amount of 220 million. Pre-trial investigation in criminal proceedings occurs in cases of default by the buyer of shares of "Ukrtelecom" company "ESU" of the conditions of privatization on the creation of a dedicated telecommunication network special purpose (TMCH), the illegal financing of creation TMCH at the expense of public funds and the privatization of 92% of the state package of shares of JSC "Ukrtelecom" at the underestimated cost.
Serhiy Arbuzov accused of embezzling public funds amounting to about 220 million hryvnia. February 15, 2016, the General Prosecutor's office of Ukraine started the procedure of special pre-judicial investigation concerning the former official.
Also the issue of Arbuzov announcement in the international search and election of a measure of restraint.
Comments
comments