It became known that Lutsenko will report in Parliament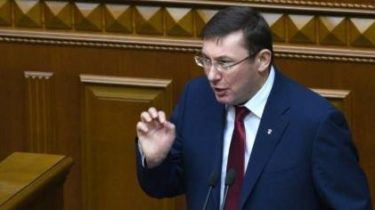 Prosecutor General Yury Lutsenko will deliver a report in Parliament on 24 may.
This was reported by press Secretary of the Prosecutor General Larisa Sargan, writes "Ukrainian truth".
"Just got out of a meeting, so I can confirm that on may 24 will report," she said.
See also:
"Tradepalm should not rejoice". Lutsenko promised to solve the problem with the removal from search of Yanukovych and Co
Recall that on the eve President of Ukraine Petro Poroshenko during a press conference said that he expects Prosecutor General Yury Lutsenko public report in Parliament at the end of the year.
"A year is enough time when you need to report on the results. First, it seems to me that he was going, if not, I think he can hear us, I would advise you to do a public report in Parliament, the attorney-General. I think that it will be useful, and I think that there is nothing to report", – said Poroshenko.
Comments
comments