Klimkin with the European Breakfast in Brussels looking for new ways to pressure the Kremlin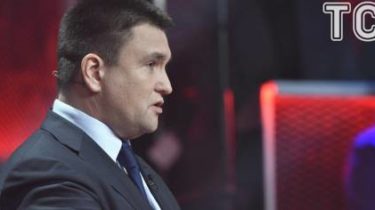 Today, may 15, in Brussels a meeting took place at the level of Ministers of foreign Affairs of the EU countries in the format of "Group of friends of Ukraine in the EU + Ukraine" at which the Minister of foreign Affairs of Ukraine Pavlo Klimkin has discussed with European colleagues on finding new ways to put pressure on Russia. About it reports the UNIAN Agency.
"I informed his friends and colleagues on the result of my talks in Washington. They support the search for new routes, designed to force Russia to implement the Minsk agreements. They also deal with Washington in terms of coordinating these efforts," he said.
Also Klimkin said that the EU and the USA support the "Normandy format". However, new ideas are needed pressure on the Russian Federation to the talks was more effective. "It was part of the conversation today during a meeting of Ministers", – he added.
Such ideas, according to klimkina, are now discussed. "We can think about more involvement in the security sector, the strengthening of the Special monitoring mission or the establishment of another SMM, we can think of the special support of the OSCE, we might think about attracting a new, more efficient, from the EU to support Ukrainians in Donbass and the release of our hostages and prisoners. There are many ideas, and now we need to figure out how to make them implemented," he said.
Recall that on 11 may, the Minister of foreign Affairs of Ukraine Pavlo Klimkin met with the US President Donald trump and Vice-President Mike Pence. The main achievement of the meeting is a clear demonstration of support for Ukraine, and one of the main political signal was the desire to be involved in the pressure on Russia.
Comments
comments