In Zimbabwe, the crocodile ate the pastor who tried to walk on water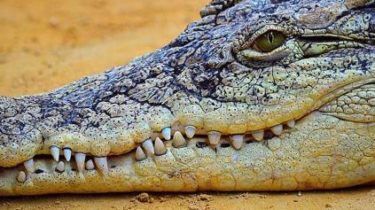 The pastor of the Church "of Jesus Christ of Latter-day Saints" Jonathan Mtetwa died trying to demonstrate biblical miracle on the river the Crocodile in Zimbabwe.
According to DailyMail, he drowned in the pond and was eaten by predators. Witnesses were members of the Church. The incident happened March 24, but in the news media appeared in the last days.
See also:
In Thailand, the crocodile bit the woman when she tried to take a selfie with him
Pastor Mtetwa moved away from shore for 30 metres to get up and walk on water, but out of nowhere appeared three crocodile and killed him.
An eyewitness and member of the Church deacon Nkosi says: "We still don't understand how it happened because he fasted and prayed all week. All that remains of him is a pair of sandals".
The ambulance arrived after 30 minutes, but the pastor was already dead.
Earlier in Australia the boy almost lost his hand for when the girls jumped in the river with crocodiles. Doctors managed to save the limb affected.
Comments
comments