Poroshenko ready to amend the Constitution regarding the establishment of a Crimean Tatar autonomy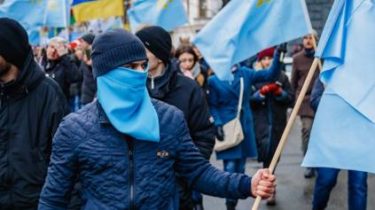 The President of Ukraine Petro Poroshenko said that the amendments to the Constitution of Ukraine concerning the provision of the Crimea the Crimean Tatar autonomy should take place in the near future.
"I think that this should be done in the near future. To delay this is not necessary … the delay is not for the President. The President proposed option ready to make. It is extremely important to find 300 votes in a hall (the Verkhovna Rada) for this, and here we must all work ", – said Poroshenko at a press conference on Sunday, reports "Interfax-Ukraine".
According to the President, what will be the format of authority, he should propose a Constitutional Commission involving representatives of the Crimean Tatar people.
We will remind, in July last year, the President of Ukraine Petro Poroshenko said that Ukraine needs to amend section 10 of the Constitution of Ukraine on granting the right of Crimean Tatars to self-determination.
"We have to give to the Crimean Tatars right to self-determination within a unified Ukrainian state. This is what we owe to the Crimean Tatars. Ukrainian government should have done at least 20 years ago. And now the situation was completely different," he said.
Comments
comments