Poroshenko commented on the scandalous photo with my son in a t-shirt "Russia"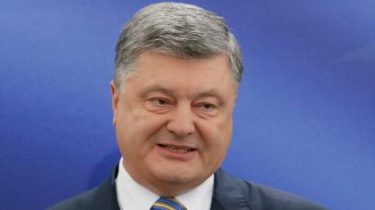 The President of Ukraine Petro Poroshenko during a press conference commented on the sensational photo with his youngest son Michael.
"On the t-shirt. I actually saw this photo and I have not seen her before this is a picture from the private Іnstagram, it concerns a night out on Halloween, and it was a Vertep, Vertep nature. Someone had painted by a devil, someone wearing this shirt," – said Poroshenko.
See also:
"I am not a businessman." Poroshenko said the net profit of your Bank
He stressed that the photo shows the boys 14-15 years old, but even at the Halloween party considers such behavior unacceptable.
"On this occasion I had a conversation with my 15 year old son, I assure you, and I found the right words to get him to understand. But it wasn't his shirt, he didn't use it in everyday life. But even on Halloween, I think this is not good", – said the Ukrainian leader.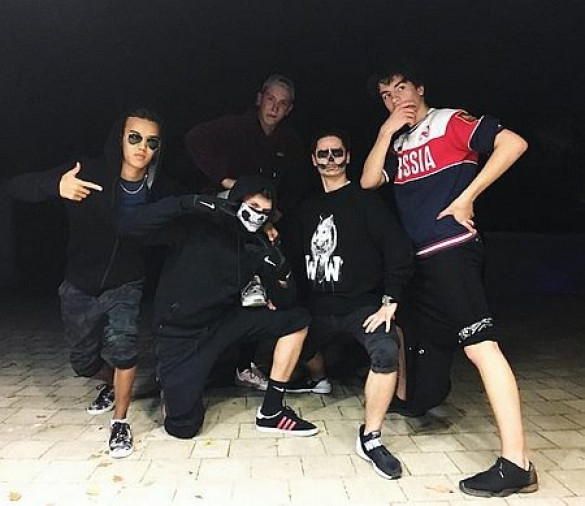 facebook.com/steklevko
The son of Petro Poroshenko Michael (far right)
Earlier, the journalist Levko Stek has published on his page in the social network photo with his youngest son Petro Poroshenko Michael, who along with other teenagers with painted faces standing in a t-shirt with the inscription "Russia".
"The extreme right – Michael. He is the youngest son of Petro Poroshenko. He was a disciple of a prestigious British College Concord. He is the owner of a stylish t-shirt" Russia ". He – will receive from Batey a fair amount of progrance for this photo shoot," wrote the're a journalist.
The photo quickly made the rounds in the media.
Comments
comments