Poroshenko said that he does not want to see their children "majors"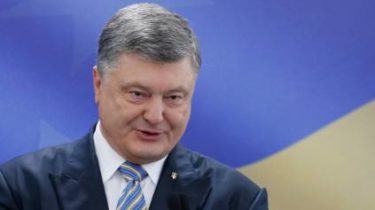 The President of Ukraine Petro Poroshenko during the press-conference in Kiev explained why his children are studying abroad.
According to the President, it is not due to the quality of Ukrainian education, and the fact that in the Ukrainian educational zavedeniyah his children may be unnecessarily condescending attitude.
"They (children) graduate from high school. I have and older son was in Ukraine and abroad. I think the problem here is not as a Ukrainian school. I don't want my children to see the majors. And I am sure that the conditions that created the schools do not allow them to have some privileges as children of the President. My wife and I try to do everything possible to raise them in a completely stringent conditions, rules, loads," he said.
Poroshenko also explained why the network appeared the photo of the son in a t-shirt with the inscription Russia. The head of state said that it was a costume for Halloween, but in everyday life the son of such things is not.
Comments
comments